Background
HelloFresh delivers weekly recipes and fresh ingredients straight to your doorstep, so you can cook delicious, quick, and healthy meals at home. This is my response to a design challenge from HelloFresh Germany.
The objective of the challenge was to demonstrate my design process by conceptualizing a redesign that would increases user engagement. Deliverables included a design presentation explaining my process and high fidelity screens of my solution. 
User and Business Needs
Charles Eames says "design is a plan for arranging elements in such a way as best to accomplish a particular purpose." In order to complete this challenge, it was important to identify the problem customers were trying to solve as well as what the business needed.
Customers use HelloFresh to save time on grocery shopping and to learn cooking skills. From speaking to stakeholders, the business needs were focused on increasing engagement with the HelloFresh app.

Discover
First I needed to analyze user data to understand the demographics of a HelloFresh user. Then, I had to understand how users were interacting with the HelloFresh brand. Finally, to get a better understanding of the meal kit delivery, I researched how competitors were solving customer problems.
It turns out that the majority of users are women who live with a significant other at home. Instagram was the social media network of choice, and users posted photos of their finished meals and offered suggestions to other customers using the hashtag #hellofresh. I reached out to users to understand how they currently use the product and to uncover any pain points.
Users mentioned that they collected the printed recipes for later, contacted their partners for meal preferences, and still faced challenges when it came to selecting a recipe to cook day of.

Competitors were teaching their users how to cook by enabling a sharing community and providing feedback on completed meals.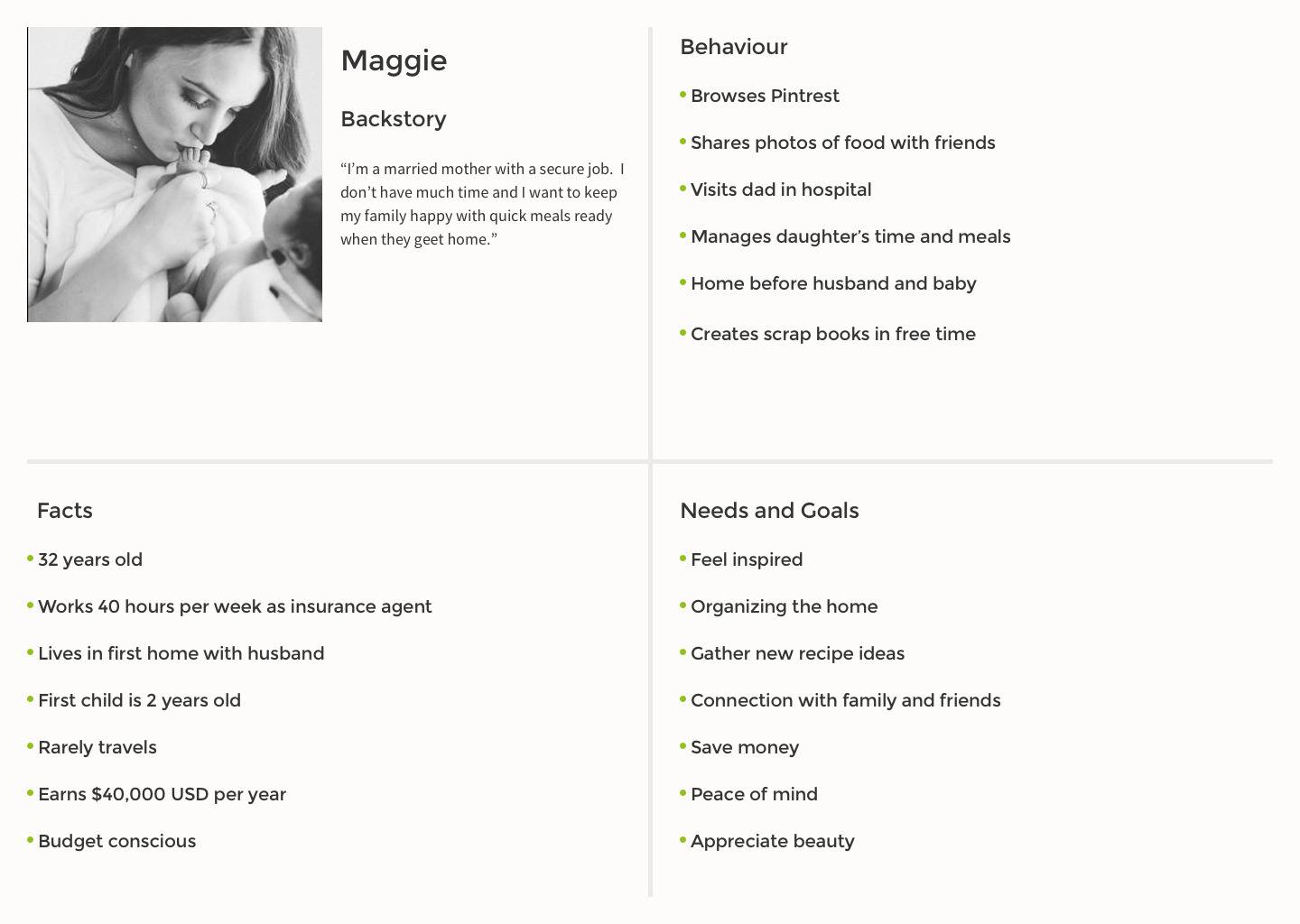 Story Mapping with Hook Model
Based on my understanding of how users behave, I began mapping the current user experience and employed a model from 
Hooked: How to Build Habit Forming Products
by Nir Eyal. The idea is that a user will form a habit around a product if the product provides all four stages of the Hook Model: trigger, action, variable reward, and investment.
User Stories
Taken from Agile development, user stories make it easier to empathize with the user around when it comes to functionality. Looking back at the story map, I wrote user stories for when the user is selecting a recipe and cooking a recipe.